Celeb of the week brings to you the only Nigerian Medical Doctor turned Musician. One of Nigeria's very few qualified medical practitioners who has made of himself a success in the entertainment industry, meet Dr Sid.
A Dentist, by training, Sidney Esiri is he son of the veteran actor Justus Esiri. Tooth doctor turned love doctor
Who Is Dr Sid ??
Fondly called Dr Sid , Sidney Onoriode Esiri was born 1 May 1980 to ace legendary actor Justus Esiri and his mom Omiete Esiri a successful fashion designer in Ikeja ,Lagos State.
Dr Sid hails from Delta State and was raised in Lagos State.
Sidney Esiri is the second son out of 4 Siblings . He graduated from the Nigerian Air force school ikeja where he had his Nursery, Primary and Secondary education.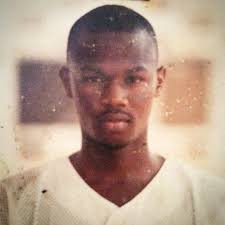 Dr Sid then furthered his education at the University of Ibadan (UI) to study Dental Surgery. He bagged his bachelor's degree in Dental Surgery from University College Hospital, Ibadan .
The entertainment bug stung him during his school years as he took part in school plays, dance competitions and concerts winning numerous awards along the way.
He joined a dance group called rockforce before meeting with trybesmen.
In 1999 He joined them after he did a show with rockforce in Unilag and Eldee asked if he would like to join Trybes Records as a choreographer and back-up dancer.
That was when his journey officially began in the industry as he started shuttling from Lagos to Ibadan to do shows.
In 2002 , Dr Sid recorded his first song titled Oya after he was made an official member of Da Trybe . He continued pursuing his solo career and multitasking as a Dentist .
The next year , he recorded his debut single Dont Stop which was on the top charts for up to 8 weeks. He then had to halt everything music to complete his degree.
In 2004 , Sidney Esiri became a qualified Dentist and then moved to the UK. There he met with various artist with the likes of JJC & the 419 squad, Felix Duke, KAS, R70 and D'Banj. He became friends with Don Jazzy & Dbanj .
He had his housemanship at the Lagos University Teaching Hospital and later, deployed on National Youth Service in Yola.
He worked at Lagos University Teaching Hospital and t various dental clinics combining dentistry and music.
Even during his NYSC orientation camp period , Dr Sid couldn't hide his talents as he performed in camp during the variety night . He even I performed some of the tracks of Trybesmen.
After all of that , Sidney Esiri put a hold to his Dentistry Career and pursued his inborn love for music by joining Mo Hits Records becoming one of the first acts signed to the label.
In 2005 , Dr Sid career started growing as he was nominated in the Best New Act category at the 2005 Amen Awards.
2007 was the year Sidney Esiri made the biggest decision to quit his practice as a dentist and move fully on his music career. that was when he was signed on to Mo'Hits Records.
After joining Mohits , the Curriculum Vitae (CV) album which he featured in 7 tracks was released.
His first single, something about you under Mohits was released in September 2009. He also released Pop Something which featured D'banj
The singles were off his album Turning Point.
Finally after much anticipation by fans , Dr Sid released his album which had club bangers such as over the moon and also stayed at No.1 on the charts for several weeks.
Dr SID has performed in numerous concerts and shows including MTV Africa Music awards, ThisDay music festival, Star Mega Jam and countless others.
The awards have started stacking up nicely including two in the 2011 Hip Hop World ceremony for Best Pop and Revelation of the Year.
2012 was a significant year in the life of Sidney Esiri as after the breakup of Mohits , the drama , the rumors , controversy but he moved on and broke new grounds.
After the spring up of Don Jazzy's Mavin Records of which Dr Sid moved with , he was featured on the Mavins Record album Solar Plexus and also had singles such as Talented which hit p the charts.
He lost his father , Justus Esiri on January 9th 2013 which was a huge blow on the Nigerian Entertainment industry as well as on Dr Sid.
October 2013 , he released his sophomore album 'Siduction' which made so much waves and has amazing tracks.
In December 2015, Dr. Sid was unveiled as the ambassador of House of Lunettes.
May 2016 , Dr Sid officially became a Dad with his wife , Simi Esiri.
Words for Upcoming artist
The industry has taught me, how to be a man. Besides, education is very important, so the industry has taught me that being an educated musician will helped shape your career. That's why I always educate the young ones, they need education, not only for the music aspect alone, they'll need it someday. Conclusively, the industry has taught me to be hard working, because if you work hard and you have good people around you, the sky will be your limit -Sidney Esiri -Encomium